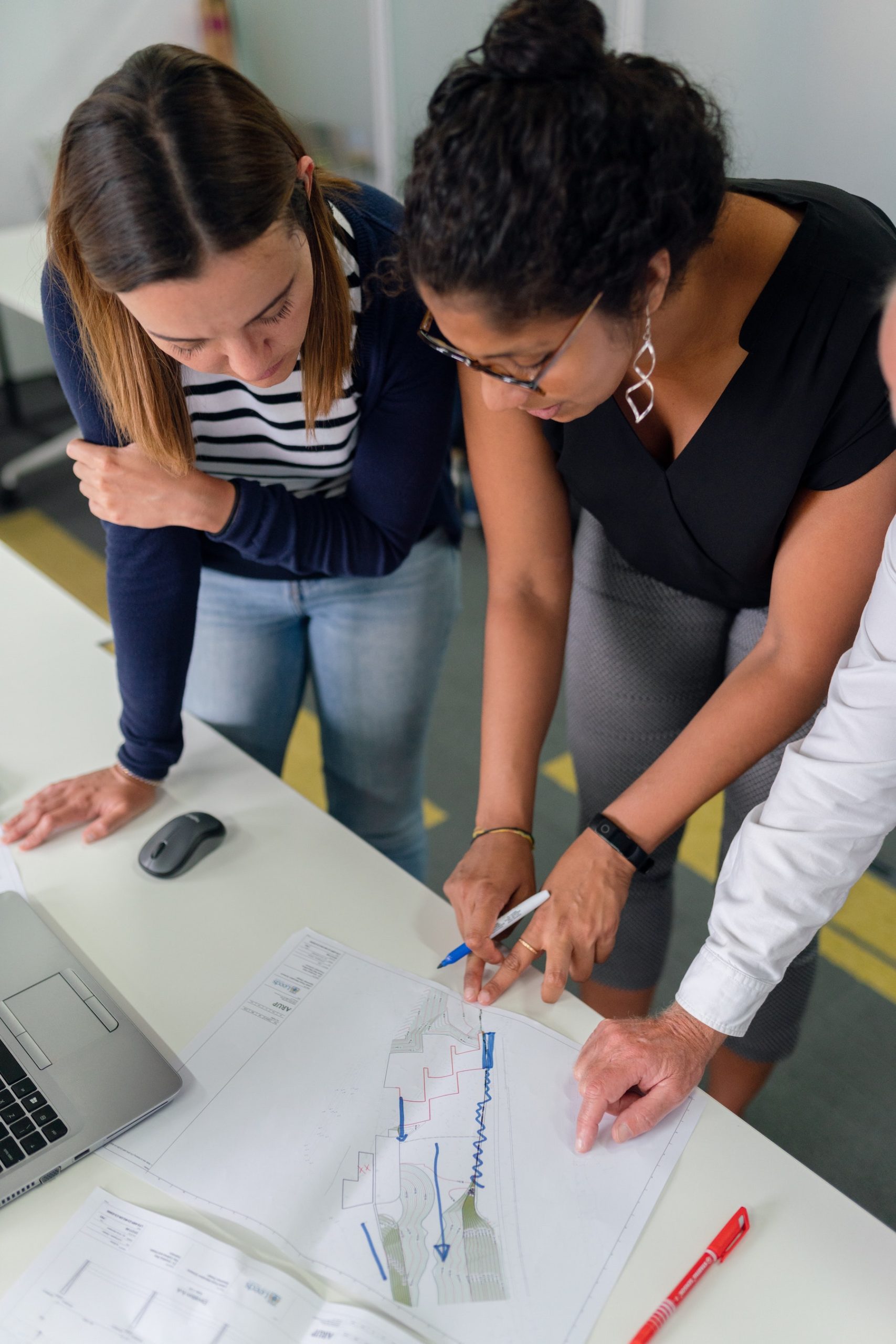 Georgia Tech's I-Corps Sites program is a part of the National Science Foundation (NSF) I-Corps program, which helps university-based research teams turn their innovations into spinout companies. Our Sites program provides research teams course instruction on an established commercialization approach that has a strong track record of success. This education is coupled with funds for teams to conduct initial customer discovery interviews to determine desirability, and access to follow-on grants and education from additional NSF programs.
Who:
The NSF I-Corps Sites program is open to Georgia Tech students, faculty, researchers and staff at the Institute who are considering the commercial impact of their STEM-related technology. Topics for I-Corps Sites projects originate from research — both sponsored and unsponsored. If you are unsure if your project is eligible to participate, please contact melissa.heffner@venturelab.gatech.edu.
What:
The Sites program provides a methodology supported by advice, resources, networking opportunities, coaching and modest funding to enable nascent commercialization teams to do early customer evaluation (20 to 30 one-on-one interviews) in preparation for the national NSF I-Corps Teams program.
Outcome:
Upon the successful completion of I-Corps Sites, participants may be recommended to apply to the national NSF I-Corps Teams program. Acceptance into the I-Corps Teams program includes an intensive six-week customer discovery bootcamp, along with a $50,000 grant to be used for additional customer discovery activity.
When:
I-Corps Sites applications are received and reviewed on a rolling basis.
Where:
Accepted teams will receive 3 to 4 hours of instruction (delivered over several weeks) in the I-Corps methodology (e.g. lean startup, evidence-based entrepreneurship, customer discovery). All instruction will take place in a virtual setting until future notice.
Funding:
Accepted teams will receive up to $3000.00 to conduct preliminary interviews (20 to 30) with customers. Funding may be used for the following:
Fees associated with attending industry-specific tradeshows and conferences, either virtually or in-person. (Fees may include registration costs, airfare, ground transportation, hotel, etc.)

Upgrading professional networking platform subscriptions, such as LinkedIn Premium, video conferencing platforms, etc.

Traveling to visit potential customers for one-on-one interviews. (Please follow the guidance of the Institute and the CDC when deciding whether to travel.)

Purchasing resource books, such as 

Business Model Generation

 or 

Value Proposition Design

.

With prior approval, funds may occasionally be used for minimal prototyping costs.
What funding may not be used for:
Paying a salary or stipend to any member of the team.

Providing gift cards or other incentives to interviewed customers.

Attending tradeshows or conferences that are not industry-specific to your project.

Purchasing electronic equipment.

Cost associated with conducting surveys.
If you have questions about allowed expenses, please email melissa.heffner@venturelab.gatech.edu.
Program Details
The I-Corps Sites program can take teams anywhere from 4 weeks to 3 months to complete, as teams progress at their own pace. To recap, here are the steps involved.
Prepare a line-item budget. Budgets should be as close to exact costs as possible.

Submit an application and the budget.

Application and budget approved by the I-Corps Sites staff.

Complete the 3-4 hours of instruction.

Complete 20-30 interviews with customers.

Work with Sites program manager to determine next steps.
How to Apply
Complete the form below to apply. We will review your application and respond within a week or so. There is no application deadline, and acceptance into the program is on a rolling basis.